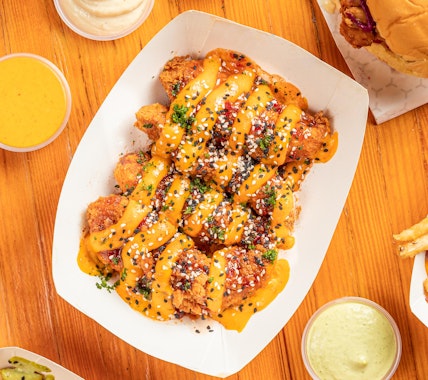 Our Menu
The Best Damn Chicken Fingers. Sticky's, is home to the finest gourmet chicken fingers.
Let's Get Saucy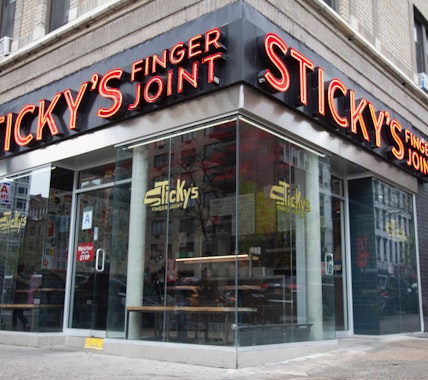 Find A Location
Sticky's Finger Joint has over a dozen locations across New York and New Jersey.
View Our Locations
If you're wanting chicken tenders and fries this is the place to go. This past weekend my wife and I went to stickys for the first time. We were not disappointed. Overall this place was fantastic!
Sticky's at 8th Street, NY
Best chicken fingers in NYC and they definitely back it up. Juicy chicken strips, amazing sauces, and attentive workers.
Sticky's at 8th Street, NY
Took a stab in the dark on DoorDash and ordered this today. It's a flavor festival. These people are geniuses. Ordered the bacon Mac fries and the nachos and this is literally the best thing ever. Try it you won't regret it
Sticky's at 8th Street, NY
LOVE THIS PLACE! The chicken is so good! The variety of sauces are so great too
Sticky's at Murray Hill, NY
The fries and chicken were so crispy and crunchy. The sauces were really compatible with the chicken and fries! The staff were also really friendly. Highly recommend this place!
Sticky's at Murray Hill, NY
Omg. You will have to return a few times to fully enjoy this New York Icon. They provide such a great menu, it is appreciated. Thank you. Keep doing a great job. Garlic Chicken with French Fries.
Sticky's at Murray Hill, NY