Frequently Asked Questions
What's a chicken finger? Do you serve chicken wings?

Chicken fingers are boneless strips from the tenderloin. All of the chicken we serve is antibiotic-free white meat.
Do you use peanut oils or any nuts in your recipes?

We fry our chicken and fries in canola oil. We are completely nut free!
Do you have gluten free options?

Our grilled chicken is gluten-free. With the exception of buffalo and general tso, our sauces are also gluten-free. Please note, however, that our kitchens are not completely gluten-free; customers with severe allergies should be aware of possible cross-contamination.
What are your veggie fingers made of?

The veggie fingers we serve in all of our locations are made from a mushroom-based protein.
Do you take reservations?

Unfortunately, we do not accept reservations. Our customers are seated on a first come, first serve basis.
Do you deliver? How can I place a delivery order?

Yes, we do! To place a delivery order, click here. We do not accept delivery orders over the phone.
What's the best way to get in touch with a store about a problem I'm having with a current order?

Please visit our contact page. You can find each store's phone number under the specific location you ordered from; please let us know how we can help!
Do you accept catering orders?

Yes! To place a catering order, please click here.
Do you provide nutritional information?

At this time, we do not provide nutritional information for each menu item. If you have any specific questions on allergens, please contact us and we'd be happy to help.
Are you hiring?

We're always searching for the best talent to join our team. For career opportunities, click here.
Will Sticky's donate food to my charity/fundraiser/event?

Please send us details about your event through our contact form and we will review your request. While we, unfortunately, cannot accept every request we receive, we will do our best to support our local communities.
How can I open a Sticky's franchise?

Thank you for your interest! Please feel free to reach out with your contact information using our contact page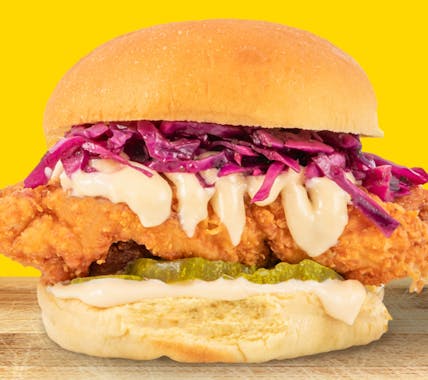 Order Online
Order online for pick up or delivery near you and join our Sticky loyalty program.
Start Your Order